Driving Luxury, Defining Luxury
Mercedes S-Class Chauffeur Service
At JAF Executive Travels, we take pride in offering our clients the pinnacle of luxury and sophistication with our Mercedes S-Class Chauffeur Service. Whether you're traveling for business or leisure, the Mercedes S-Class sedan sets the standard for excellence in chauffeur-driven transportation.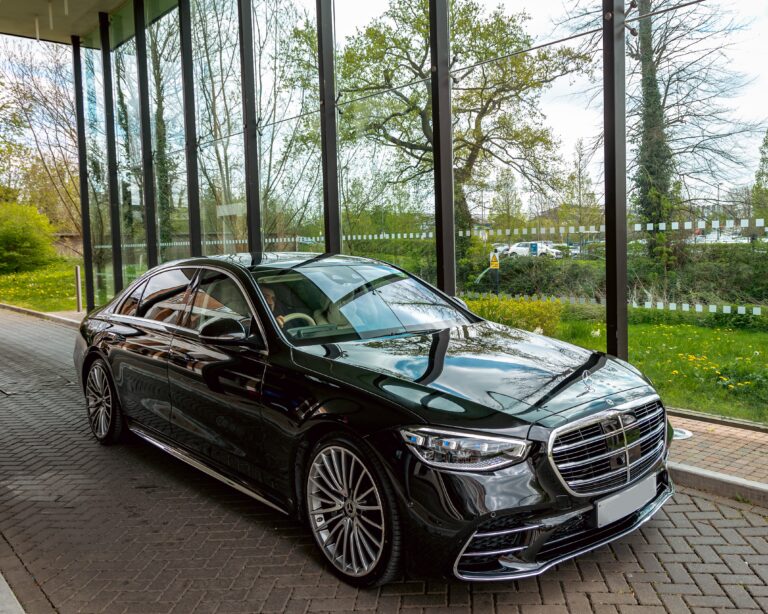 Experience the Epitome of Luxury
The Mercedes S-Class isn't just a car; it's a symbol of opulence and innovation. With its timeless design, sumptuous interior, and cutting-edge technology, this sedan redefines the meaning of travel in luxury.
Step inside the Mercedes S-Class, and you'll discover a world of unmatched comfort and refinement. Premium leather seats, exquisite craftsmanship, and advanced amenities create an ambiance of relaxation and sophistication. It's a space designed for work, relaxation, or simply enjoying the journey.
The Mercedes S-Class is equipped with state-of-the-art technology to enhance your travel experience. From the intuitive infotainment system to the advanced driver-assist features that prioritize safety and convenience, every aspect of this sedan is designed to elevate your journey.
Your Trusted Travel Companion
At JAF Executive Travels, we consider ourselves your trusted travel companion. Our Mercedes S-Class Chauffeur Service reflects our commitment to luxury, professionalism, and excellence. It's more than just a ride; it's an experience.
Discover the luxury of the Mercedes S-Class with JAF Executive Travels and experience travel like never before. From the moment you step inside, you'll understand why discerning travelers choose us for all their chauffeur service needs.